Grand finale sponsored by:
Fireworks sponsored by: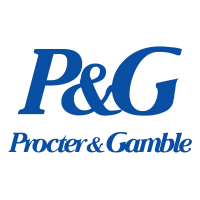 Star Spangled Spectacular is proud to bring you a dramatic display of fireworks at dusk performed by Zambelli Fireworks. We have been recognized as one of the top 5 fireworks displays in Ohio  by the Ohio Department of Tourism, and have been featured in Discover Ohio magazine. 
Proudly known as the First Family of Fireworks, Zambelli is one of the oldest and largest American fireworks companies. Whether it's designing a show to be seen by millions or a ceremony to celebrate the wedding of a young couple, Zambelli Fireworks design experts are internationally known for producing personalized, custom shows. Blending tradition with innovation, Zambelli Fireworks can convert any concept or theme into an unforgettable fireworks extravaganza that leaves a memorable impression on everyone who sees it. Today, fireworks shells are still made by hand at the Zambelli family's manufacturing plant outside New Castle, Pennsylvania using secret fireworks formulas brought here from Italy over 100 years ago. Modern firework shows use computer-controlled electronic ignition, and precisely timed fuses to synchronize bursts to music, but shell making has changed very little over the past 500 years. Master pyrotechnicians utilize careful arrangements of powders, resins, gums, strings and paper to make shells that range in size from tennis balls to basketballs and weigh from 6 ounces to 12 pounds.
Each year, Zambelli Fireworks produces more than 3,500 shows. The Zambelli family produces more than 1,800 shows on July 4th, including some of the country's most elaborate displays in Denver, Detroit, Pittsburgh, Mount Rushmore, Saint Louis & Baltimore. For photographs or more information about Zambelli Fireworks, visit the website at www.zambellifireworks.com.